First Annual Meeting of the NHHRC
Info
Topic
Reducing harmful consequences of substance misuse in New Hampshire.
Attachments
---
Additional Information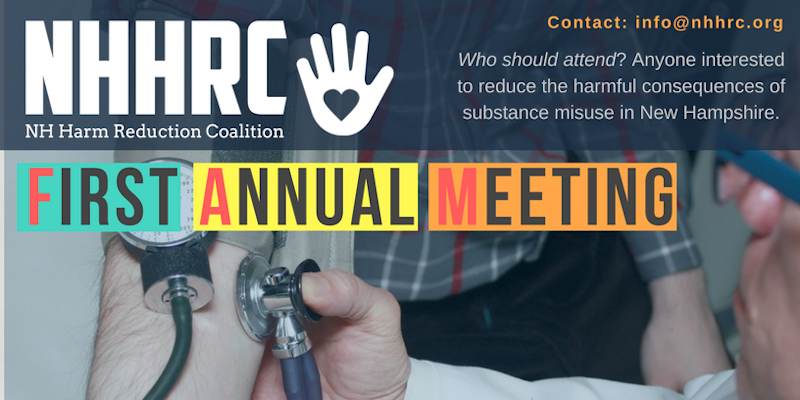 All our welcome to our 1st annual meeting to meet the members of NHHRC and help to grow our cause throughout New Hampshire.
Please come prepared to:
Learn about the history, composition, activities and status of NHHRC to date

Provide input/ideas on next steps and priorities for NHHRC

Create and find opportunities to get involved in advancing NHHRC
The NHHRC is a statewide grassroots organization dedicated to the implementation of interventions and public health strategies that reduce the harms associated with drug use and misuse. We engage in policy advocacy, multi-sector education, resource and program development, coalition building, and direct services.
NHHRC membership is composed of harm reduction programming experts, personnel from a variety of health care settings, medical educators, and people with lived experience of substance use disorders and recovery thereof. We meet regularly and are a DBA entity of the Health and Safety Council, 501(c)3.
Really, though, we're just a small group with big hearts and big ideas. Our members were instrumental in developing and promoting syringe services legislation which passed in June 2017. Now, we're looking to 'do the work' and to gather as many hearts and minds around our mission as we can.